Corona – A challenge for companies and employees
The corona pandemic not only affects public life, but companies also had to rethink their approach. In recent weeks, we have been confronted with situations that we had not expected. Every new regulation or warning issued by the government required internal action. Of course, one focus was to keep the company running, but the more important question was: How do we protect our employees?
At PACKSYS, we currently have around 50 employees at two locations. We work in open-plan offices, have lunch together every day, enjoy a coffee together once in a while and prefer to talk to each other face-to-face rather than pick up the phone when we have questions. Carpools are maintained. In short: we are closely interwoven.
And suddenly we found ourselves confronted with topics such as "minimum distance", "mask obligation" and "risk patients". We had to restructure our habits in favour of safety measures and the protection of staff.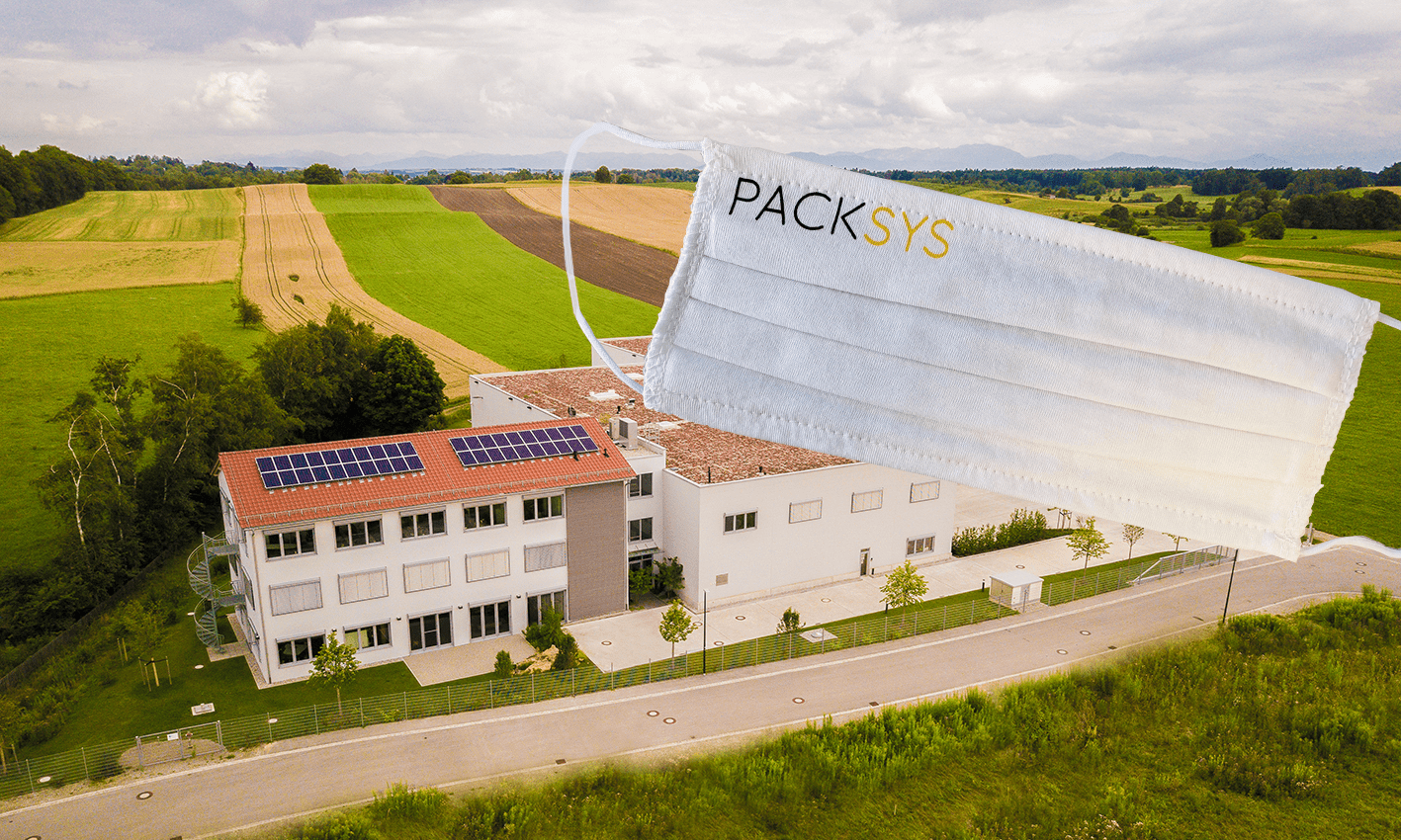 Measures that we have taken internally
Employees identified by RKI as risk patients were immediately allowed to work from their home office. For those who still wanted to come to us, we gradually developed an individual security concept with individual offices and, if necessary, a separate entrance to the building. We placed disinfectants for the hands at each door.
Childcare also posed problems for working parents. Home office was one solution, shortened working hours or redistribution of shifts the other. However, in this case, too, individual concepts were important, which were tailored to the needs of those affected without disadvantages for them.
Visits from outside and appointments with customers and partners had to be removed from the agenda. For suppliers, we considered hygiene measures that provided for as little contact as possible with our warehouse staff.
What to do when Corona comes to us?
Unfortunately, however, we also had to plan for a possible case of illness. The departments were divided up into different floors to ensure that a backup was available for each employee in case of illness.
Since there is little risk of infection at PACKSYS, we are allowed to do without masks in the office as far as possible. However, we decided that we wanted to support our employees privately and organised self-made masks for the whole staff. For meetings we made masks mandatory for ourselves. At this point we would like to thank our hard-working seamstress once again!
We want to further strengthen our team!
Of course, we have to be honest here and say in advance that, as a supplier to the pharmaceutical industry, we were spared the closure of our business and the issue of short-time working was therefore never raised at PACKSYS. But instead of reacting in a wait-and-see manner, we are using this security to even increase our staff at times. In this way, we were able to help family members and friends of employees who were directly affected by the crisis through the loss of salary to bridge the time until the situation calmed down.
We believe that our employees' jobs will remain secure in the future and want to think ahead rather than cautiously. We are still accepting applications, we would like to welcome new trainees in the new training year just as we always do, we want to strengthen our departments and give people a chance.
Why are we being so open about all this?
Of course, we could simply say: Yes, we have made arrangements. But we would like to show more transparency. This crisis is certainly not easy for any company to handle. We were not prepared for such restrictions and had to reassess situations with a great deal of foresight, sometimes on a daily basis. We had to learn and are happy to pass on our experience.
We are not saying that our concept is perfect, certainly it could be optimized in some places. But what we can say is that a company without employees is just a building. That is why we have always taken measures for our employees. According to the current status, there is and has never been a case of illness in our company – we very much hope that our employees will continue to remain healthy and will do everything necessary to ensure this.