The new faces on our website
2021 means new staff for PACKSYS again. Since this year, we have been supported by Volker Hurth and Matthias Fenkl.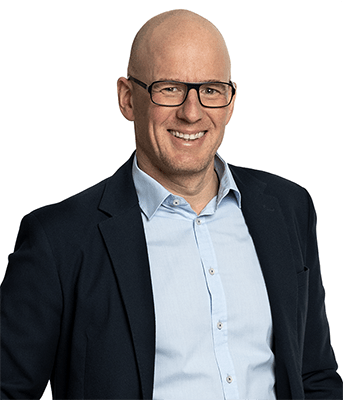 Volker Hurth…
… will support the team in the future as Head of Marketing & Innovations.
"I have known PACKSYS since my first employment – that is already more than 15 years – and have always been able to observe the successful development of the company. Now I'm looking forward to being part of the PACKSYS family and actively shaping the future of the company."
Volker Hurth is a trained packaging engineer with over 15 years of professional experience in the pharmaceutical and cosmetics industries as well as in plastics recycling. A personal passion is also the topic of "sustainable packaging solutions". At PACKSYS, Volker Hurth will in future act as a link between the marketing, product management and development departments.
Dear Volker,
we are delighted to have you on board and look forward to the new tasks we will be facing together with you at PACKSYS.
Matthias Fenkl…
… has been strengthening PACKSYS' Customer Service since the beginning of the year.
"It makes me proud and happy to have found in PACKSYS a system-relevant, future-proof and, above all, for me, regional company that is also close to home."
Matthias Fenkl is a trained office communications specialist and has worked in the areas of customer service, order processing and international customer order management for the last 15 years. He has worked for various companies in the pharmaceutical, medical technology and software industries in the Munich area.
Dear Matthias,
We are delighted that you have returned to the pharmaceutical industry and thus to PACKSYS. It's great that you're supporting our team with your experience.