"Success through
satis­faction"
In a globalised world, the knowledge within a company, the availability of this knowledge and its continuous expansion will decide how successful the company's future may be.
(Markus Finger, owner
of PACKSYS GmbH)
PACKSYS is looking for men of action who would like to expand their education and personal development. Close cooperation with the supervisor and regular feedback facilitate individual self-assessment and external assessment. Joint training and further education goals are agreed upon in order to consistently develop all employees personally and to identify and specifically expand their strengths.
The size of the company contributes to the fact that employees master a wide range of tasks and assume responsibility right from the start. In every position you will work independently and with entrepreneurial foresight. Due to the flat hierarchical structure, decision-making paths are short — this way we avoid protracted processes and promote dynamism within the company.
The employees are trained according to their abilities as specialists or managers.
We are pleased that you are interested in our company. Discover the exciting departments of our company.
Discover the full range of jobs at PACKSYS.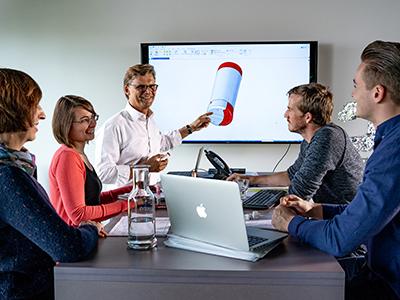 Development
Product Manager (m/f)
Project Manager (m/f)
Technical Draftsman (m/f)
Plastics Development Engineer (m/f)
Packaging Engineer (m/f)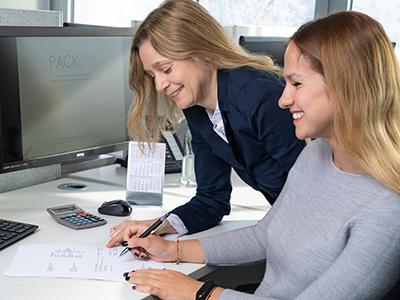 Finances
Business Economist (m/f)
Accountant (m/f)
Tax Clerk (m/f)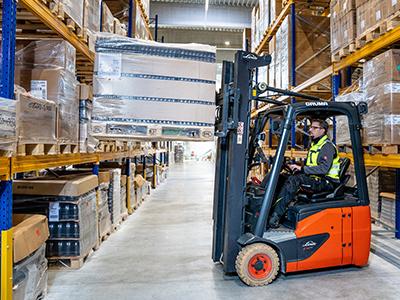 Warehouse & Logistics
Warehouse Clerk (m/f)
Warehouse and Logistics Specialist
Marketing
Marketing Manager (m/f)
Graphic Designer (m/f)
Social Media Manager (m/f)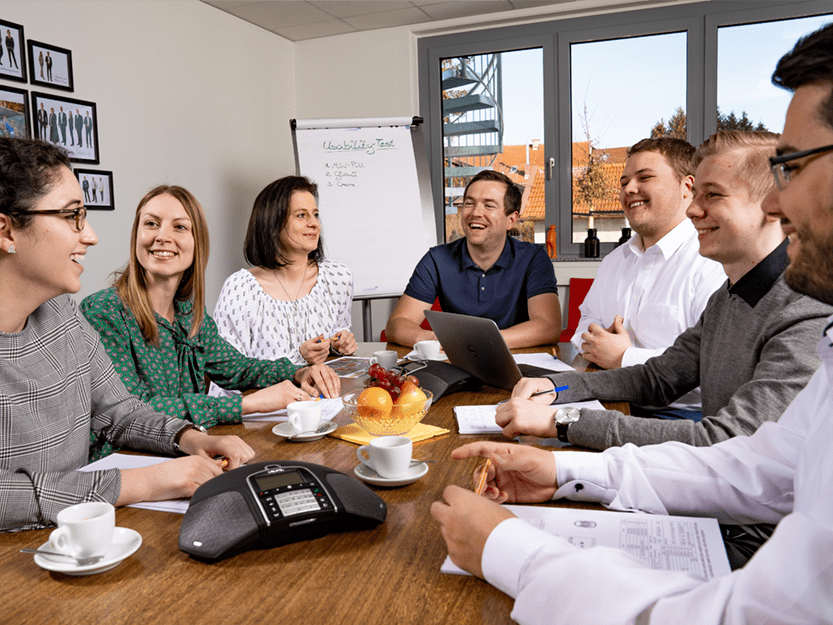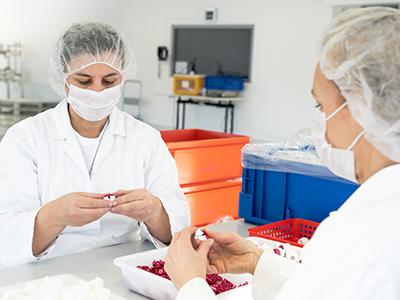 Production
Completed Apprenticeship (m/f)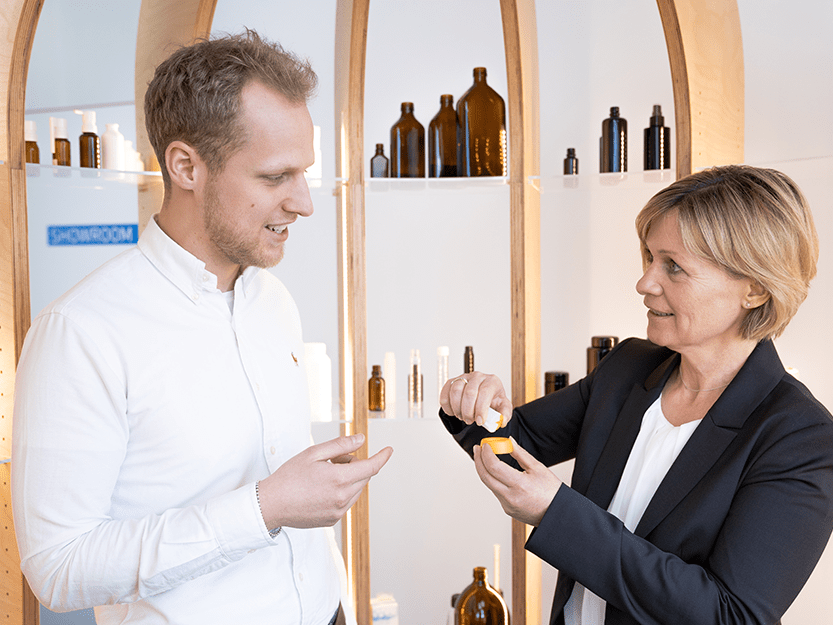 Sales
Sales (Field Representative) (m/f)
Business Economist (m/f)
Industrial Clerk (m/f)
Commercial Specialist (m/f)
Wholesale and Foreign Trade Specialist (m/f)
Customer Service (Clerk) (m/f)
Business Economist (m/f)
Industrial Clerk (m/f)
Commercial Specialist (m/f)
Wholesale and Foreign Trade Specialist (m/f)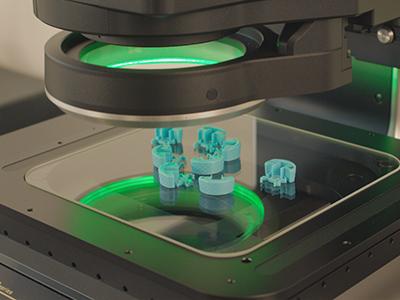 Quality Management
CTA / PTA
Science Studies
Food Technology Studies
It is important to us to integrate young employees into our team. We therefore offer a variety of ways to get to know PACKSYS better.
Training
Wholesale and Foreign Trade Merchant (m/f)
Warehouse / Logistics Training
Internship
Student Internship
Internship for prospective trainees; 1–2 weeks
Bachelor's and Master's thesis supervision
Development
Sales (Customer Service)
Holiday job/Auxiliary job
Working student
Development,
Sales (Customer Service)
Quality Management
Family contact
Family contact is particularly important to us. We approach each other via you in order to promote open and direct communication.
Feedback
Giving feedback, suggestions, ideas or suggestions for improvement: This is an important part of our corporate culture. This enables us to achieve greater efficiency, provide for creative processes and simply have more fun at work.
Teamwork
Teamwork is vital not only during work across all hierarchical levels, but also during daily cooking together. Every day, employees in mixed teams, swing their cooking spoons and conjure up a delicious menu for everyone. Drinks, fruit and the best coffee are available daily free of charge.
Flexible working
Today, more than ever, it is important to reconcile work and private life. Therefore, in principle, we have the possibility to perform parts of the work from home office.
Trust-Based Working Hours
Working together successfully is based on mutual trust. That is why we also rely on trust-based working hours. This means that every employee can organise his or her time flexibly without having to consider time clocks or shift times. We see this as the best way to achieve greater job satisfaction.
Switch off from Time to Time
Those who concentrate on their work also need breaks. Switching off together at the coffee machine, a chill walk through the meadows next to the company premises or a round of kickers against the boss: such caresses for spirit and soul are part of our daily work.
"Today, continuous knowledge expansion makes an extreme contribution to remaining competitive. I am constantly training myself further and want to make this possible for my employees as well."
(Markus Finger, owner of PACKSYS GmbH)
PACKSYS relies on men of action and independent employees. For this reason, every employee at our company makes sure that he or she regularly undergoes further training. Our company provides support in every respect — whether it is about filling gaps in knowledge or promoting personal skills. To this end, we train in the company or engage external professionals. The basis for this is the open exchange between employees and superiors, in which individual further training is regularly discussed and planned.
Those who get involved, expand their own skills and enjoy helping to shape their future, so as to make more of their job. Commitment and active involvement not only lead to more success and satisfaction in the current position. They are also important elements for personal development within the company to become a manager. We are proud of every employee who goes through this process and gradually assumes more responsibility — especially for younger colleagues.
Frequently Asked Questions
How do I get to my workplace in Feldafing every day?
Corporate carsharing vehicles (BMW 1 Series vehicles) for employees offer the possibility of getting directly to the location from the Feldafing or Tutzing S-Bahn stations.
Bicycles are also available for the athletes among us.
How does the application process work?
It is particularly important to send the complete application documents by post or online. After a personal meeting with the management, a trial working day is agreed upon, which is primarily intended to help the participants get to know each other.
Can I also send an unsolicited application?
Of course it is possible to submit an unsolicited application. Preferably via mail to careers@packsys.de
What's the salary?
The decisive factor is what experience and skills you bring with you. Accordingly, the salary is agreed individually. Those who achieve more and better also earn more. PACKSYS adjusts salaries annually according to the company's success.
Where can I live when I start working?
We regularly rent holiday apartments for newcomers and employees who do not work at the location.
Corporate Events
Here at PACKSYS, cohesion and a healthy team atmosphere are very important to us. Take a look at our exciting company events.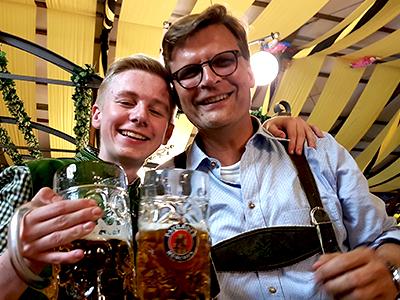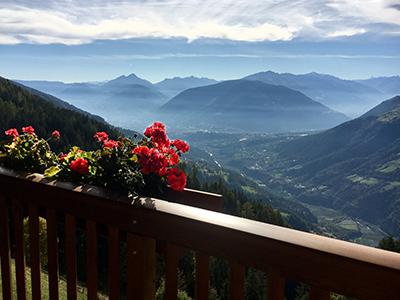 Company trip to South Tyrol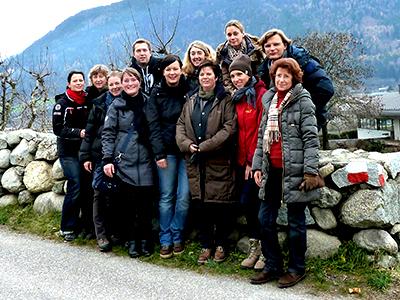 Company Trip to Brixen / South Tyrol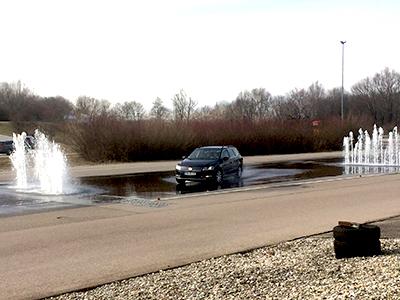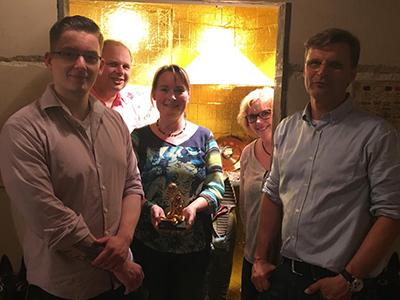 Moritz, Sales Manager
"My career at PACKSYS began in 2012 as a wholesale and foreign trade apprentice. After my training, I was taken on and initially worked in Customer Service. PACKSYS offered me various opportunities for further training, both internally and externally — the company gave me the opportunity to expand my education as a certified commercial specialist and to spend time abroad in the USA. Today, I work as a Sales Manager in a young team led by experienced colleagues. Due to the different age structure and the pleasant teamwork, I can absorb many of my colleagues' experiences, especially as a young team member.
I particularly appreciate the many corporate events. At the summer party, the big Christmas party, but also every day in our open canteen, there is plenty of room for exchange with colleagues from other departments. In addition to being able to make my own decisions every day, I particularly appreciate the flexible working hours and the use of my company car, BMW 3 Series Touring, which I can also use privately without any restrictions
"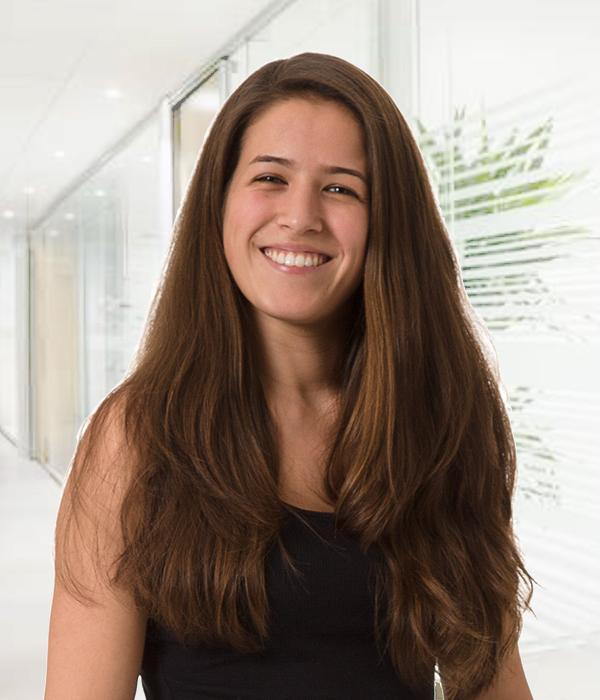 Agustina, Assistant to the Managing Director
"As a young mother, I feel particularly at home with PACKSYS. Here we are not only talking about the compatibility of job and family, but we are really living it. I can plan very flexibly between home office and office days, so I can always be at home when it's especially important for my children. What I also think is great is the family-friendly holiday planning. We parents in the PACKSYS team can always take our holidays during the holiday seasons, especially those colleagues who don't have to take children into consideration. Another tangible advantage is the support I get from the company for accommodating my children in the day-care centre and kindergarten. This gives us, as a family, an important financial leeway — and all this in connection with a job that I enjoy very much."
Christine, Finance
"Ever since I joined PACKSYS, I have appreciated the beautiful environment in which we work. Although I am in the city in no time at all, I enjoy the intact nature around the company premises and the many green areas I see every day, whether from my office or the spacious common rooms. We really work exactly where others go on holiday and can enjoy the beautiful lakes, the beer gardens and the great landscape after work. What I also like very much is the great building and the large bright rooms. I never feel trapped or rushed. Working hours fly by and we feel more like a big family here. I'm very fond of others and I really like that."
Do you find yourself with us?
Start your application now
Do you have any more questions? Then you are welcome to contact us via mail at careers@packsys.de or contact Dr. Elena Kilian directly via phone: 08157/9251-142
We look forward to seeing you! ​
Your PACKSYS team