Get an insight into our exciting and extensive media library and the latest news about PACKSYS.
Dosing aid for tablets and capsules
Globular dispenser – 
Easy Top
Here you can find the latest news and press opinions about PACKSYS. At the bottom you can also subscribe to our newsletter.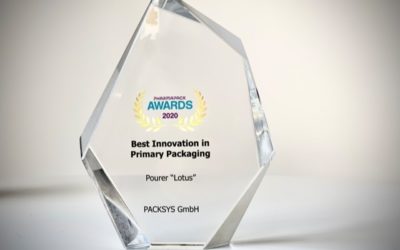 Our pourer "Lotus" received the Pharmapack Award 2020 in the category "Exhibitor Innovations – Primary Packaging (Liquid Dosage)". The award makes us incredibly proud as a packaging company and is a great incentive for PACKSYS to further advance our in-house development department.